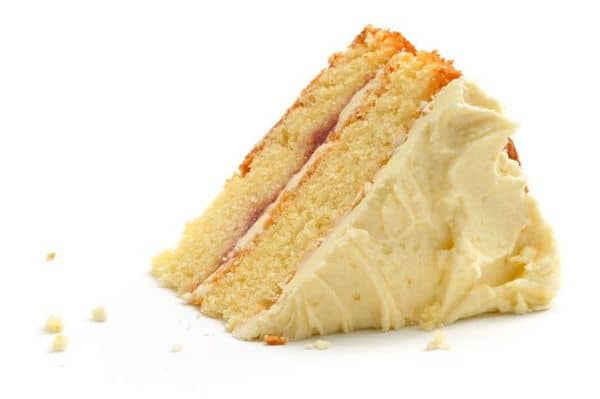 American students are falling behind on valuable social skills. In Denmark, one simple classroom tradition works.
We all know what a Danish pastry is — that delightful caloric bomb of glazed breakfast deliciousness. But what about a Danish classroom cake? And moreover, how can this help teach empathy?
While researching our book "The Danish Way of Parenting; What the Happiest People in the World Know About Raising Confident, Capable Kids," my co-author and I interviewed numerous teachers and students across Denmark to learn how they incorporate empathy in schools and at home. Notably, in the Danish education system empathy is considered as important as teaching math and literature, and it is woven into the school's curriculum from pre-school through high school.
The Danes' highly developed sense of empathy is one of the main reasons that Denmark is consistently voted one of the happiest countries in the world (this year it is once again number one). Empathy plays a key role in improving our social connections, which is a major factor in our overall happiness.
What many don't realize is that empathy is a learned skill that many of us miss out on in America. In fact, some studies show empathy levels have dropped up to 40 percent in the U.S. in the last 30 years, while narcissism is on the steady rise.
Why is teaching empathy so important?
Teaching empathy has not only been proven to make kids more emotionally and socially competent and greatly reduce bullying, it can also help them be more successful and high-functioning adults in the future. A recent study from Duke and Penn State followed over 750 people for 20 years, and found that those who were able to share and help other children in kindergarten were more likely to graduate from high school and have full-time jobs. Students who weren't as socially adept were more likely to drop out of school, go to juvenile detention, or need government assistance.
We describe several empathy programs for younger kids in our book, but one of the most interesting programs, that starts on the first day of school at six years old up and continues until graduation at age sixteen, is called "Klassen Time" or "the Class's Hour." It's one of the ways Danes become so skilled at empathy as they grow up.
"The Class's Hour" is set for a special time once a week, and it is a core part of the curriculum. The purpose is for all the students to come together in a comfortable setting to talk about any problems they may be having. Together, the class tries to find a solution. This could be an issue between two students or a group, or even something unrelated to school at all. If there are no problems to be discussed, then they simply come together to relax and hygge — or cozy around together.
This is where the "Klassen Time kage," or "the Class Hour cake," comes in. It's a simple cake that students take turns baking every week for the occasion. If they don't want to bake, they can bring in any kind of hyggelige (cozy) snack to enjoy together after the talk. The "Class Hour cake" is such an integral part of Danish culture that it even has its own recipe.
During the Class's Hour, the teacher brings up any issues they may have observed, in addition to what the students themselves mention.
"I remember when we were 10 or 11, we often talked about girl cliques," says Anne Mikkelson, a Danish high school student from Strøer. "That was a common topic, and we would discuss it and try to solve it together. Sometimes that just meant the girls being more aware and trying to interact more with others, but it always helped us to talk about it together."
"The important thing is that everyone is heard," says Jesper Vang, a middle school teacher at Tingkærskolen in Odense.
"Our job as the teacher is to make sure that the children understand how the other feels, and see why the other feels as they do. This way, we come up with a solution together based on real listening and real understanding."
While it isn't clear what gets discussed each week, it's clear that the Class's Hour is teaching empathy and helping students learn to understand others' feelings, not just their own. It is facilitating social connectedness rather than divide.
It's interesting to think what implementing the Class's Hour in the U.S. school system could do for our future. By dedicating an hour a week to teaching kids to put themselves in someone else's shoes from the ages of 6 to16, and helping to find solutions together, what kind of changes could we bring about? Looking to the world happiness reports year after year, I can't help but think that incorporating a version of the Danish Class's Hour in our schools and improving empathy could literally be a piece of cake.
These articles could also interest you: