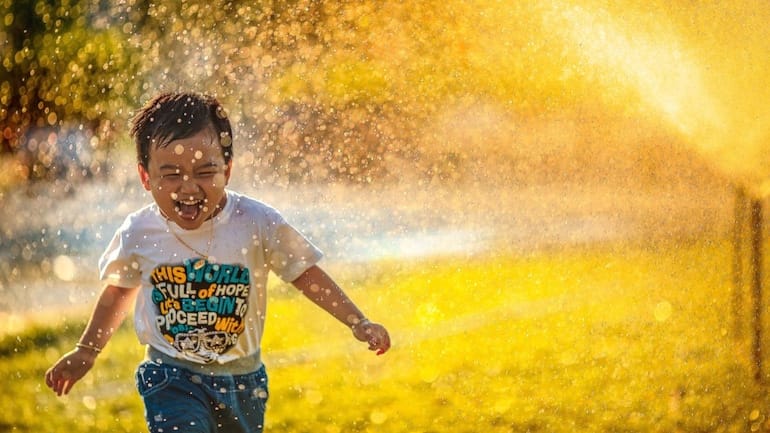 Danish classrooms can be considered as a gym for cooperation capabilities.
In my ongoing research about cultural differences and how the "Danish Way" of doing things really does impact happiness, I had some enlightening discussions recently with my two 18-year-old Danish nieces.
We went over many things but, ironically, one of the most banal observations became the most intriguing. Strangely enough, we spent a lot of time talking about desks. Yes, school desks took the top seat as we discussed where they were placed and how they might contribute to our different cultural mindsets.
My nieces, Anne and Linnea, have both just came back from spending a year abroad in America as exchange students. One studied in Nebraska, went to prom and was on the swim team. The other lived in Ohio, became a school dancer and went to homecoming. This is not like going to New York, California or Disney World, places many Europeans associate with the US experience. These were real American experiences for a real amount of time and I was extremely curious to hear their thoughts from a Danish perspective.
Our unexpected focus on desks began when both of them mentioned having difficulties remembering where their assigned seats were in their American high schools. I found this very odd indeed. Having spent my entire school career knowing exactly where my seat was in every class, I couldn't understand why they would have trouble remembering this. That was until I understood how desks are arranged in Danish classrooms.
From a child's first desk-sitting experience in Danish classrooms, they are placed in groups, never individually. This continues right up through upper secondary school, when are often circular tables or variations of connected shapes. The main rule is that they are always together, never separate. The seats are not assigned per se. They change seats throughout the year so that they end up spending time sitting next to different students. Even if it isn't openly discussed, students know that the teacher mixes students of varying abilities so that kids of different strengths and weaknesses can help each other. This is called cooperative learning and my co-author and I talk about it in more detail in our book.
This seating arrangement unwittingly encourages empathy because students have to try to understand another student's issues in order to help explain how to solve them. It is also a very different set of skills to have to explain something to another person rather than just remember it individually. Interestingly, many studies show that teaching others actually enhances individual learning and memory retention much more than rote memorization.
In the US, desks are almost always more or less in individual lines apart from the rare extra curricular class like art or laboratory work. We American students know where our assigned seats are throughout the year and this doesn't change. Looking over at someone else's work 'to help them' randomly would most likely be considered interrupting or cheating. Unless it is a specified group project, you do your own work and let others do theirs. The 'smart kids' and 'hard workers' will rise to the top. Those who can't pass the tests and do the work will fail. That's the way it is in school – and in life so to speak.
"In Danish school, it would be weird if we didn't help those around us," Anne told me. "The idea that you work alone in class is really strange for us. I think you would almost be considered an outsider if you didn't help others or if you only worked alone."
Linnea agreed.
"I remember there was this sign all over our schools growing up. It rhymed and we all knew it. It was 'spørg igen, spørg en ven, spørg en voksen'"- that is, if you have a problem you can't figure out, you should first 'ask (yourself ) again', then ask a friend (your classmate opposite), and if that doesn't work, ask an adult (the teacher)," she said.
This kind of thinking encourages trusting in your own abilities and turning to your classmates for help rather than only going to the teacher. This way you don't see your fellow students as someone who might steal your work but rather as someone you can depend upon. Cheating is a lot harder to do when you are actively encouraged to help each other.
It makes me wonder if educators elsewhere put their heads together, they might come up with the idea to put desks together too like in danish classrooms. Being at the head of the class in terms of more trust and connectedness could be a whole new indicator of success in the very difficult subject of Happiness.
These articles could also interest you: